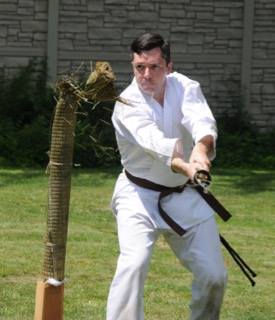 What is Seishin Aikido?
Seishin Aikido is a unique form of Aikido, built on top of the foundation set by Take Sensei (A.K.A, Steven Seagal Sensei)
Some may refer to Take Sensei's Aikido as 'Tenshin' Aikido. However, it is not officially a separate style of Aikido. It is just his unique approach to Aikikai Aikido. In fact, Take Sensei is organized under the Aikikai Aikido World Headquarters meaning his particular Aikido can not be identified as anything but Aikikai.
So why do some refer to his Aikido as 'Tenshin' Aikido? Because his approach to the art is so very different than the Aikikai. After World War II, Aikido changed its focus from a martial form of art to one of peace, harmony and moving meditation. Take Sensei, when studying in Japan not only studied at the Aikikai world headquarters but also sought out the teachers of O'Sensei to better understand the techniques of the founder. What he developed was an approach to the art that was more martial, more similar to the Aikido of pre-World War II. This is the methodology he taught and what is taught at Seishin Aikido.
Does that mean Seishin Aikido is a 'Tenshin' style Aikido? No. While many of our techniques resemble the Aikido being performed by Tenshin Aikido, we have expanded upon the methods in order to keep our martial art practical and effective. Fighting evolves. Any art not pushing to get better is in turn, getting left behind. Therefore, while we are true to our foundation, we are constantly seeking the next level and evolving.
This means that Seishin Aikido is a unique form that is focused on the martial side of the art.