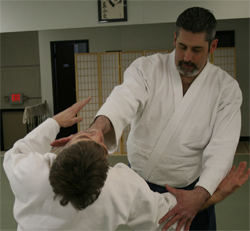 Instructors
John Chipman Sensei will mess you up.
He will beat you within an inch of your life all the while singing Rick Ashley songs.
He's never going to give you up.
Never going to let you down.
Never going to run around.
Or desert you.

He will however, break all 206 of your bones, teeth and cause several painful hangnails.
If you make him angry, he turns big, green and masculine.
He can show you these ways.
Go.
Go now.